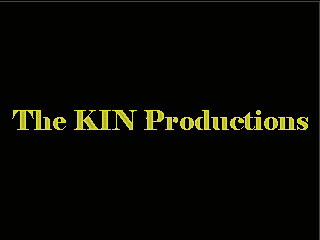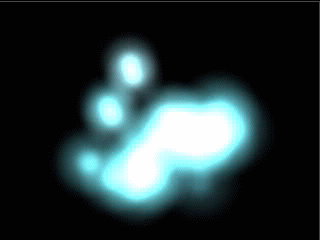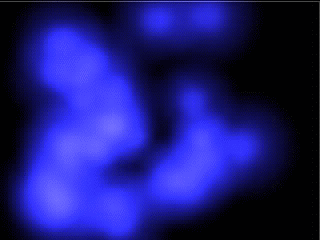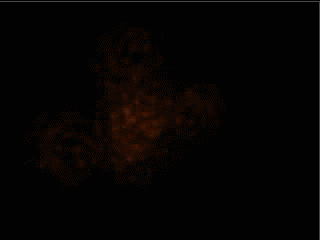 Special Effects & Interactive Audio
The fact of the matter is if we use my Interactive Audio solution, it provides companies and individuals with the opportunity to take the next step in the evolution of the website into an interactive channel. The growth of Internet TV is going to push websites into special effects in both video and audio.

Recently I have been playing with animated backgrounds. For awhile I was working on animated buttons and banners, but now I am telling you animation in the background draws in the audience. Plus the audio in the background tends to set the tone or ambiance of the site.

Imagine a news website and an art website:

1. Yahoo News = Currently the only function that they have is if you point your mouse at the article, the text synopsis drops down and sumarizes the article.
My Service is an audio summary 2 to 5 minutes in length giving a brief overview of the article, when you point the mouse at the headline.

2. Art Gallery Scenario: The reader points at the picture and an audio commentary begins for 2 to 5 minutes. Thus empowering the artist by providing them with the opportunity to define there own work.
My customers are racking up their metrix and demanding higher advertising revenues on their sites, simply because people are watching their videos. Lets take a look at the comments of the market place about the Internet Video Industry. The Industry is talking Flash, Quicktime, and other stupid video formats:

1. The files are too big (Takes too long to download video).
2. They dont have players on the website.
3. The customer needs to install something or other.

The fact of the matter is if we use my Video engineering solution, companies can sell their own image with high quality video like on TV! Except its on 24 hours a day 7 days a week! All the customer has to do is CLICK on the "PLAY" button.

If your interested in outsourcing any video work, I make the videos files so small that they flow on any modem and the graphics bring the page to life. I have increased my metrix in terms of time spent on page and number of downloads.

The Market:
1. Film Industry:
The market is huge for the formatting of films from Dubai Media City, Indian Film Industry, Lebanese Film Industry, Egyptian Film Industry, French Film Industry, etc.
The key selling points are increasing distribution, influence, & pools of experience via the films being available online 24 hours a day 7 days a week.
2. Medium & Small Size Businesses:
A. The Marketing Video can be an introduction to the company, the executives, and their products and services. This works for Art Galleries, Hotels, Jewelry Shops and other kinds of retailers.
B. The Support Videos will supplant the FAQ format.
While the world is waiting for BROADBAND, I already have a solution that offers easily downloadable videos on almost any modem!
Signed,
/s/
Khalid I. Natto
The Chairman of the Board
The KIN Consortium
Email: Kalnatto2000@yahoo.com
Website: http://khalidnatto.tripod.com
Disclaimer of Warranty and Limitation of Liability
The information, products and services on this web site or letter are provided on an "AS IS," "WHERE IS" and "WHERE AVAILABLE" basis. The KIN Consortium does not warrant the information or services provided herein or your use of this web site generally, either expressly or impliedly, for any particular purpose and expressly disclaims any implied warranties, including but not limited to, warranties of title, non-infringement, merchantability or fitness for a particular purpose. The KIN Consortium will not be responsible for any loss or damage that could result from interception by third parties of any information or services made available to you via this web site. Although the information provided to you on this web site is obtained or compiled from sources we believe to be reliable, The KIN Consortium cannot and does not guarantee the accuracy, validity, timeliness or completeness of any information or data made available to you for any particular purpose. Neither The KIN Consortium , nor any of its affiliates, directors, officers or employees, nor any third party vendor, will be liable or have any responsibility of any kind for any loss or damage that you incur in the event of any failure or interruption of this web site, or resulting from the act or omission of any other party involved in making this web site, the data contained herein or the products or services offered on this web site available to you, or from any other cause relating to your access to, inability to access, or use of the web site or these materials, whether or not the circumstances giving rise to such cause may have been within the control of The KIN Consortium or of any vendor providing software or services. In no event will The KIN Consortium or any such parties be liable to you, whether in contract or tort, for any direct, special, indirect, consequential or incidental damages or any other damages of any kind even if The KIN Consortium or any other such party has been advised of the possibility thereof. This limitation on liability includes, but is not limited to, the transmission of any viruses which may infect a user's equipment, failure of mechanical or electronic equipment or communication lines, telephone or other interconnect problems (e.g., you cannot access your internet service provider), unauthorized access, theft, operator errors, strikes or other labor problems. The KIN Consortium cannot and does not guarantee continuous, uninterrupted or secure access to the web site.

Proprietary Rights
All right, title and interest in this web site and any content contained herein is the exclusive property of The KIN Consortium , except as otherwise stated. Unless otherwise specified, this web site is for your personal and non-commercial use only and you may print, copy and download any information or portion of this web site for your personal use only. You may not modify, copy, distribute, transmit, display, perform, reproduce, publish, license, frame, create derivative works from, transfer, or otherwise use in any other way for commercial or public purposes in whole or in part any information, software, products or services obtained from this web site, except for the purposes expressly provided herein, without The KIN Consortium's prior written approval. If you copy or download any information or software from this web site, you agree that you will not remove or obscure any copyright or other notices or legends contained in any such information.

The KIN Consortium and other trademarks and service marks referenced herein are trademarks and service marks of The KIN Consortium . The names of other companies and third-party products or services mentioned herein may be the trademarks or service marks of their respective owners. You are prohibited from using any marks for any purpose including, but not limited to use as metatags on other pages or sites on the World Wide Web without the written permission of The KIN Consortium or such third party, which may own the marks.

Pursuant to Section 512(c)(2) of the Copyright Act, The KIN Consortium designates the following agent to receive notifications of claimed infringement: Khalid I Natto, The KIN Consortium , Email: kalnatto2000@yahoo.com Website: http://khalidnatto.tripod.com

Use of Links
This web site contains links to third party web sites. These links are provided only as a convenience. The inclusion of any link is not and does not imply an affiliation, sponsorship, endorsement, approval, investigation, verification or monitoring by The KIN Consortium of any information contained in any third party web site. In no event shall The KIN Consortium be responsible for the information contained on that site or your use of or inability to use such site. You should also be aware that the terms and conditions of such site and the site's privacy policy may be different from those applicable to your use of this web site.